97K+

Total Users

10K+

Rewards Distributed

220+

Live Courses

90+

Webinars conducted

25K+

Agents Trained Virtually
Travel Diaries by TBO Academy
Top Travel Destinations & Guides
Best Business Courses & Skills
Courses on Top Hotels & their Hospitality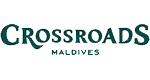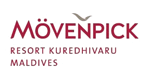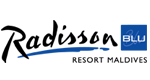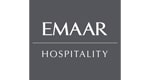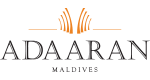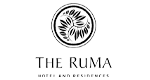 View All Courses
Best courses are available through numerous Brands in the Hotels Industry. TBO Academy travel agent education program allows you to study at your convenience, day or night seven days a week.
Best Tourist Places & Experiences
WHAT OUR AGENT SAY
This has my regular routine to find out what's new to learn in a day and TBO is the best Place to learn Free of cost.. I try to take out 30 - 40 minutes daily in my Schedule to complete any Single course which is enhancing my Selling skills and knowledge too. Read more Anjali Rajput
Nvsv Tours & Travels Pvt. Ltd.
This couse and its contents are absolutely designed wonderfully. It creates an interest to cover every chaptes in one sit. A must taken couse for all consultants as wellas a travel information guide for each travellers who wish to travel to Seychelles. Read more Anil Thomas
Vega Modern Traveler Services Company Limited
TBO Academy always comes up with something extra ordinary, it helps us to grow our knowledge in many ways. I knew about the destination but today's webinar was wonderfully explained and gave the information which were unheard. Thank you TBO. Holiday In Paradise
We are just a year old travel company and these webinars give us complete knowledge of travel destination and various topics. Amazing work!!" Aadinath Enterprise
A Velvet Box
Its good to know about some wonderful facts which was untold before and the knowledge which is not available on internet to hear it from such a great speaker. Alovo Tourism
TBO academy is a great space to learn new and unique things that are important but are missed from regular tour itineraries. I personally gained lot of new knowledge. Learning here is so easy and enjoyable. Keep up the good work. Shivam Dawar
Maya Travels
TBO academy courses are easy to understand, informative and of appropriate duration such that we can finish the courses in one sitting. Happy with the collection of courses covering various destinations and hotels which helps us sell them better. Read more Krina Shah
Tripweavers
Tbo Academy - is the new platform to learn about the destinations minutely. It enhances your knowledge about the destinations and gives you more confidence about the places at the completion of courses. I can also say that it's an innovative way of learning things in the right way! Kriti Lakhwara
Lakhwara Enterprises
My experience with TBO is always great, their staff is no doubt very cooperative and realiable and the TBO academy is one of the best platform for learning. I have never try TBO academy before this was my first experience and it was indeedRead more Rahim Uddin
Jtr Holidays
I personally think that there is no other platform as good as TBO. Your idea of TBO Academy is just fantastic. Learning is lengthy and boring job but not anymore. Thank you for all the support. Nipun Jain
Global Solutions
Very informative & useful. Ms. Sara made me fall in love with the destination. Very nice job thank you so much TBO academy for giving us knowledge about such off beat destinations and motivating us to sell more & more. Anoli Shah
Original Senses
It is Great to Have Such Product Webinars Which Can Help Travel Agent to Understand the Product in a Proper Way & Elaborate to Customers. Keep Going...!!! Krunal Soni
Tiranga Tours & Travels
It was a great experience. I was not planning to watch complete but once it start I cloud not closed. Much Appreciable , I have learned lots of thing about Air Astana Flight. I want to thank TBO academy for this valuable session. Surjeet Ray
I Heart Travel
Very useful Thanks TBO academy for such product updates where we can brush up on our existing knowledge and can update with some more useful info about the same destination which we have been selling Santosh P Poojari
Dreamz Travels And Holidays
I really appreciate tboacademy for this course especially with this global change. Going through this course, i have learnt a lot on leadership, managing organisational change etc. Ifeoma Favour Adegoke
Newpage Integrity Concerns
What I really like this module they give you and ideas and chance to know your role and to know what you really like and A part of that to improve of your self Especially the capability of work this is they give you motivate your self if how you to change and give you challenges to develop and focus of work Thank you. Emelie
Arabian Nights
Very advantageous course and always Tbo creates creative ways to enforce its partnership with their agents, Keep up TBO. I was impressed with your Online system during my first trial check so that I totally support. Mohamed Gawdet
Malak Travel & Tourist Agency
Thank you TBO Academy, for coming up with the new stuff which educates and makes it easy to sell the products to our esteemed clients. Jai Prakash Makhecha,
First Flight Travels & Tourism
Empowered Business Partner